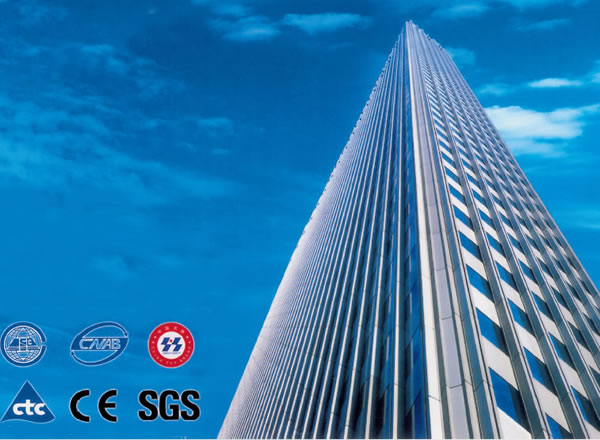 aluminium composite panel comes in a range of standard coll coated color,. For standard finishes, PVDF based top coat lacquer is used. This high quality lacquering system has been specially chosen for its excellent resistance to weathering.
The two coat system includes metallic or matt finishes. Special color is also available on request and is subject to minimum order quantity.


PVDF coating contains at least 70% of KYNAR 500 Resin is well known for its exceptional quality and durability.


The coating on

panel is applied with a coll coating technique using a continuous stove lacquering process. The coating quality is controlled throughout the process and its finishes is tested according to the European Coll Coating Association (ECCA) regulations. The ECCA regulations ensure a top quality finishing on the surface of the aluminius skin.