RHEINZINK - THE MATERI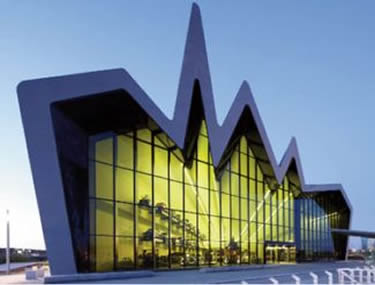 AL WITH A FUTURE
RHEINZINK is the brand name for a zinc alloy consisting of 99.995 % high purity zinc and precisely defined amounts of copper and titanium. Developed for the special requirements of today's construction industry, the material is characterized by its first-class processing qualities.

Due to its long service life, lack of maintenance and aesthetic attributes, RHEINZINK has made a name for itself as a construction material with a future. Our comprehensive support system offers installers,clients and architects a range of services tailored to meet their requirements. RHEINZINK is available as a bright-rolled or "preweathered" material.
The latter has the appearance of a naturally weathered zinc patina from the moment it leaves the factory. It is available in RHEINZINK "preweatheredpro blue-grey" and in RHEINZINK "preweatheredpro graphite-grey".



RHEINZINK - Roofing and Façade Clading


RHEINZINK is the durable and maintenance-free alternative for roof and façade cladding. Guaranteed service-life for several generations easy processing,timeless aesthetic appeal and first-class ecological qualities as per the Declaration of the Institute Construction and Environment set RHEINZINK apart as a modern, contemporary material with a future.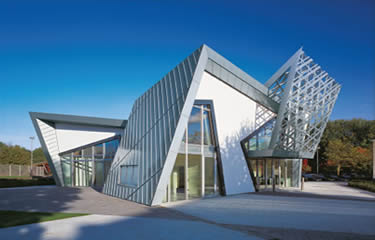 System Solutions for Roofs
RHEINZINK-Double Standing Seam
RHEINZINK-Angled Standing Seam
RHEINZINK-Click Roll Cap
QUICK STEP-The RHEINZINK Stepped Roof
QUICK STEP-SolarThermie
RHEINZINK-Tiles
System Solutions for Façade Cladding
RHEINZINK-Flat-Lock Tiles
RHEINZINK-Small Tiles
RHEINZINK-Seam Technology
RHEINZINK-Horizontal Panel System
RHEINZINK-SP-Line
RHEINZINK-Shiplap Panel
RHEINZINK-Reveal Panels
RHEINZINK-Corrugated Profiles
RHEINZINK-Trapezoidal Profiles
RHEINZINK - Roof Drainage System
The RHEINZINK roof drainage system is a maintenance-free system of lasting value that has been developed for the specific requirements of sheet metal technology. Over 500 finished parts made from one material by one manufacturer, available in bright-rolled, "preweathered
pro
blue-grey" and "preweathered
pro
graphite-grey" surfaces.
Ensures absolute dimensional accuracy and quality.
RHEINZINK - QUICK STEP - SolarThermie
This system sets new standards for solar architecture.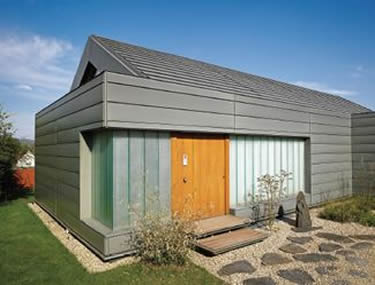 The unglazed RHEINZINK solar absorber, which consists of a basic QUICK STEP profile with capillary tubes attached underneath, is particularly suitable for modern design and energy concepts. The roof is covered –entirely or partially – with QUICK STEP solar modules, which absorb the heat from the sun and the environment and pass this on to heating systems/domestic systems


Combining aesthetics of RHEINZINK with heat recovery
Step technology with "invisible" collector
Heat recovery without the requirement for direct sunlight
Combines effectively with geothermal technology
Safe and economical to install
Practical alternative/addition to domestic hot water heating





RHEINZINK - Quality Standards


Anyone opting for RHEINZINK is always simultaneously opting for quality. The high manufacturing standards are guaranteed by continuous inspections and detailed laboratory testing. The QUALITY ZINC label awarded by the TÜV Rheinland documents the extraordinary degree of care applied during the manufacture and further processing of RHEINZINK, as well as an unusually generous warranty.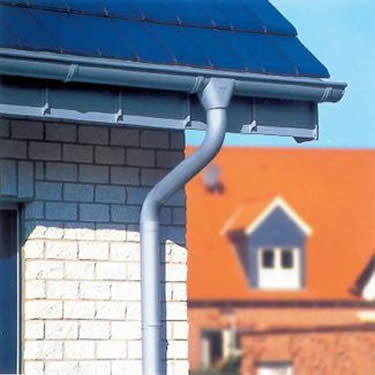 Besides its Environmental Compatibility (as per ISO 14025 type III), this ecological material has also been certified as screening out electromagnetic radiation (German society IGEF). Attestation has been awarded to RHEINZINK in the framework of continuous voluntary independent inspections, documenting its outstanding environmental management system as per ISO 14001:2004 and a quality management system complying with ISO 9001:2008.